Careers
Join Our Team
E-Media is a leading IT distributor providing technology solutions and support services to corporations, small businesses, nonprofits and individuals. Our success as a company depends on the strength of our team. In your future and your career, you have the power to choose. E-Media offers you the opportunity to pursue your passion. We have a dedicated team of professionals who are passionate about their work.
Define your tomorrow with us.
Job Openings
Below is a list of job openings with E-Media.
Please click on a title in the list to view details and apply.
[accordion]
[toggle title="IT Business Analyst" state="opened"]
Summary ID: 1093
Description
E-Media seeks a Business System Analyst to support business process analysis and requirements definition for a large scale loan management system.
Job Responsibilities
Prepares and conducts business analyses and studies, needs assessments, analysis of alternatives, requirements analysis/definition and cost/benefit analyses in an effort to align business rules, customer objectives and solutions.
Plan and facilitate requirements and joint application design sessions
Job Qualifications
Bachelor's degree
5-7+ years of relevant experience required
Location: Washington DC Metro Area
Travel: As required
Schedule: Contract
Salary: Commensurate with experience
[/toggle]
[toggle title="Network Engineer"]
Content for item 2
[/toggle]
[toggle title="Project Manager"]
Content for item 3
[/toggle]
[/accordion]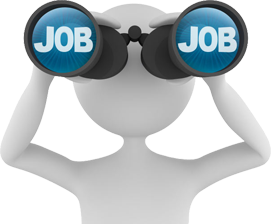 Don't see a current position for your interests.
Submit your resume for consideration on future projects. E-Media recognizes some of the best people do not fit within a job description.
We will contact you.